Douglas Thomson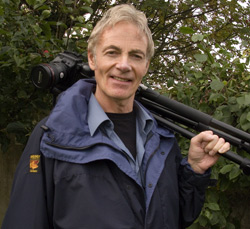 I was born in Kirkwall Orkney where I lived until I was twenty five years old. After graduating from Aberdeen University with an MA Honours degree in History, for the next twenty six years while teaching History, I photographed landscape and archaeological sites in Orkney and the Highlands around Inverness, both for enjoyment and professional purposes.
Now retired, I spend considerable time delving into a variety of aspects of outdoor photography. Landscape photography generates in me a sense of calm and space. There is a feeling of stillness. I enjoy working intensively on one location and seeing its light and texture change throughout the day and seasons. Sudden changes in light can create unexpected beauty and drama, which cannot be anticipated. I also like to look at the natural world in close detail using macro and zoom lenses.
To obtain the best level of performance using the latest high definition, high resolution techniques my images are taken with the full frame Canon 5D and Canon high spec L lenses. As a result all the images illustrated in low resolution in the website, are available in high resolution files for resale, and will consequently be much more highly defined than they are at present.
Please take your time and enjoy the experience of my website. Do not hesitate to contact me with any queries.
Competitive rates and a high quality service assured.